The demand for health equipment in Malaysia is on the rise, and FoliageField is looking for gym equipment marketers to introduce our equipment VIA online to potential customers.
Below is a flow of the program.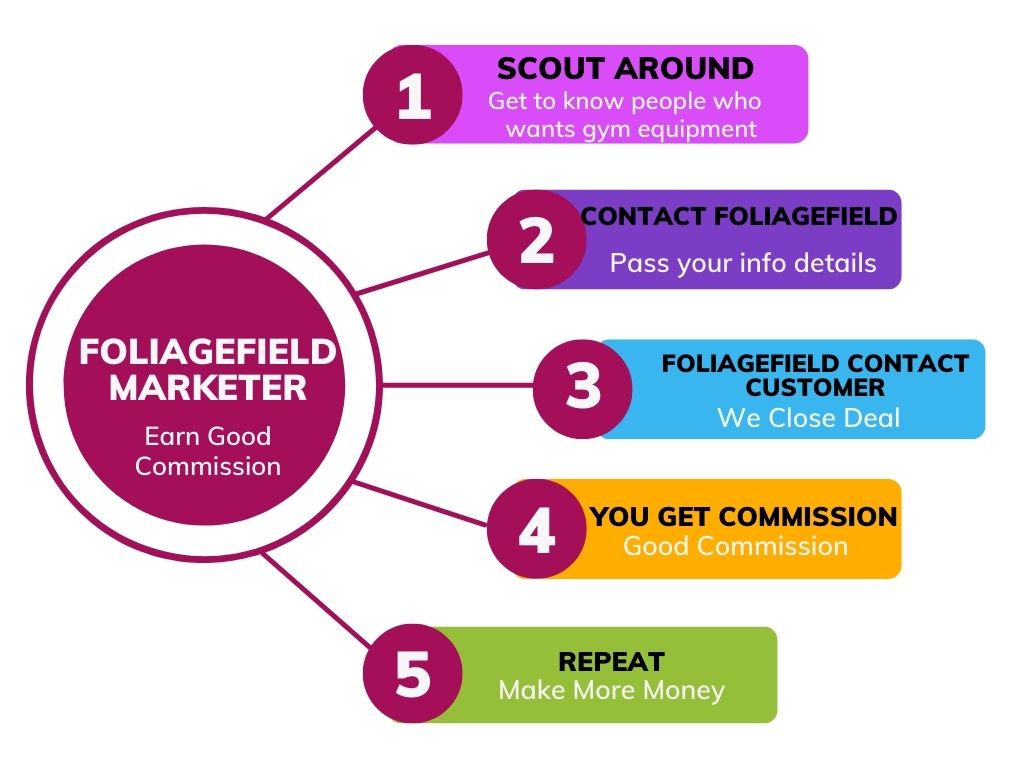 If you are able to get in contact with condominium owners, organizations, clubs, personal trainers, schools, institutions, or individuals who are interested in getting a machine or machines (wow, big money).
Or you might know someone who is interested in setting up a gym center or facilitating sports exercises and fitness programs.
These are some potential customers who you can contact and introduce to us. The rest, leave it to us. If the deal is closed and the customer has bought the equipment, you will be rewarded with 3% of the sales value.
You will be informed once there is a closure on the deal. However, depending on the client's privacy policy, we cannot disclose the amount openly and a verbal acceptance is required.
Contact us if you need to know more, and if you do have a customer ready, just call us and we can work out a deal.
If the deal goes through, you can make a good commission, which is a good passive income just by introducing and chatting with potential customers during your free time.
Contact us for more details.