Circuit Board Repair on Gym Equipment requires high skill and experience over the years in handling all kinds of equipment. This is not some skill you pick up from some college, and you are ready to repair anything.
Have you ever been visited by a technician who checks on your gym equipment like the treadmill and says this machine has a circuit problem and cannot get any parts for it? It's obsolete. It is high time to trade-in or get a new one.
You desperately make phone calls to some centers around you, and you even contact the manufacturers, which we believe will not be of any help. They sell you something, and their service is poor.
Even if they can help you, they will say the machine has become obsolete, and parts are not available. If it is available, it has become expensive, and the cost of sending a part for repair to a service center will be expensive.
Very few people can diagnose a problem on the machine up to the circuit board level and further repair it.
Well, the experts at FoliageField have enough experience to bring most of the machines back to good working condition. We supply New and Refurbished reliable types of equipment too.
Some examples of circuit boards found on gym equipment are the Switching Power Supply, Motor Speed Control Board, and other boards depending on the machine. Not all machines have the same boards and structures.
The Process Of Diagnosing A Fault In Gym Equipment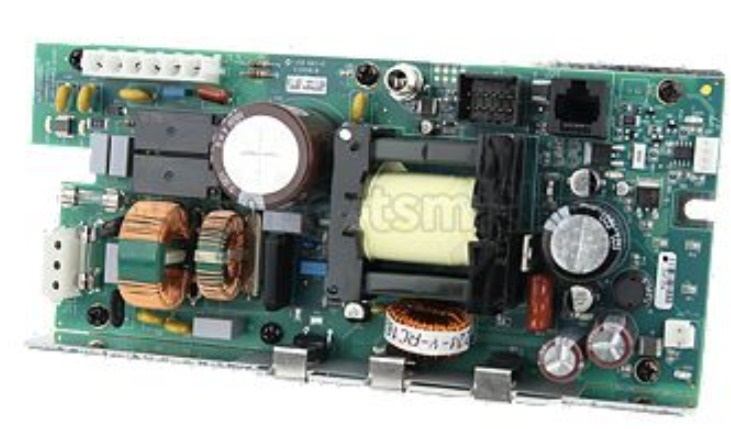 Most repair shops out there can help solve simple problems like changing the seat condition, belts, and some broken parts, but not the more advanced problems.
The steps in diagnosing a fault when it occurs on the circuit board are quite tedious to determine. Below are some basic processes in determining the root cause of the issue.
The technician listens to the customer on how the machine problem started, understanding its nature. With this, he could narrow down the problem.
He surveys the machine if there are any burnt marks or smells.
He may turn on the machine to make some measurements using his tools. Alternatively, he may attempt to replace some boards with an equivalent known good board.
After getting the readings, he will tell you which of the lower panels are giving the issues.
He, with your permission, will bring the board back to his office to work on it.
Some components may be obsolete, but we have the expertise to look for current parts that can do equivalent work.
He will then give an estimate of the cost of repair to the customer. If agreeable and payment made, he will proceed to get the board repaired.
He will put the repaired board back on the machine and see if it is corrected and the device is in good working condition.
We are happy that you are happy.
Final Thoughts
It is sad to see how many of these machines are being scrapped because only a few people know the gym equipment system and how it works. The whole concept of how a machine works is so crucial before anyone can touch it.
Do you have such a machine you are thinking of scrapping?
Give us a call to chat.