Are you someone in charge of some organization that needs to set up a gym center to boost your building's status and prestige? Then look no further as you have come to the right place, a one-stop gym solution.
We cater to Enterprise Gym, Staff Gym, Gym club, Private Club, Hotel Gym, Commercial Gym, Fitness Center, School Gym, Home, and many others.
You are unsure of how and what the best health and care equipment to get that will fit your area.
There are hundreds of pieces of equipment out there that cater to uncommon conditions and environments. There is Cross Fit, Weights, Strength Training, Cardio, and many more confusing terms.
You need professional advice.
We are a group of friendly people that love chatting about any exercise machine and the benefits and features it comes with. Just give us a call. We are more than happy to hear about your needs.
How We Can Help?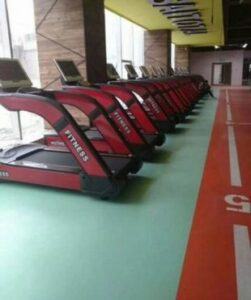 Well, Gym Equipment Penang has years of experience working on setting up a classic gym center in far bigger areas than you have thought of. We have set up extra gym equipment for commercial and home use.
Please give us the map of your room where you intend to set up a gym center, the types of activities you would like to have, and the rest, leave it to us. We will come up with an ideal layout that we can discuss and improve further. Just contact us freely as we do not charge for any consultations.
Inside the website's gallery, you can see the list of equipment we can provide. Rest assured that the quotation will be much more compatible and to your satisfaction.
We have partnered with some reputable equipment suppliers who can provide a full set of commercial and home usable sets, with state-of-the-art design, quality, and reliable equipment types.
Combine this with the right consultants and you will get your place up and running in no time.
Below are some of the places we are working with continuously on after-sales support and maintenance.
Zan Pavillion, Sg Ara
Fieravista, Sg Ara
Priority Fitness, Sunway Tunas
Royale Domain Club
Gold Master, Perai
Baystar, Queensbay
Big World Gym, opposite PISA
Penang Sports Club
Team PowerHouse Technogym
Blue Lounge, Penang Sports Club
Equatorial Hotel, Penang
Royale Chulan Hotel
1-Sky
Symphony Park, Jelutong
CentralPark, Jelutong
The Process of setting up A Gym Center
Below are the steps you and we can take to get things moving.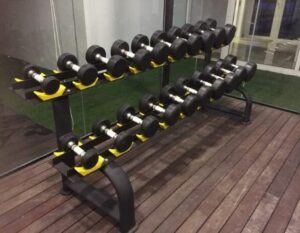 The first thing is contacting us. Next, we will set-up an appointment, and we will travel to your place to meet up and understand your requirements.
We, through media communication, will exchange some information to meet your requirements. If everything is to your satisfaction, payment should be made.
We will get the necessary logistic requirements to get all the equipment delivered. Next, we will set up the equipment tests and commission the machines.
We can also make out an agreement on the maintenance of the machines if needed.
Simple as that. Leave everything to us.
Recent Condo Re-layout and Set-up in Penang
Below is a video of an example whereby the management of a condo bought some equipment from us. We did the whole thing, from layout planning, equipment delivery, setting the equipment up, and testing it to perfection.
Gym Equipment Layout and Set-Up
There are many more big and small jobs we have done at various locations throughout.
As mentioned above, we also cover the full layout of the flooring no matter how the room is structured.
Gym Equipment: Floor Tiles and Carpet Mats
We have also expanded into one of the top suppliers of gym equipment and fitness related items in Penang. One of them, a wide range of floor tiles or carpet mats to beautify or protect the equipment. Special mats that absorb vibration or protect equipment from damage are also available.
Price varies according to the material used, texture, thickness, etc. We have the best fit for home gym equipment too.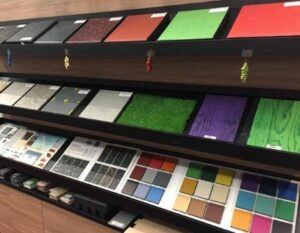 Examples of the Gym flooring materials are Rubber, Foam, Carpet Tiles, Turf, and the Soft PVC type. The rubber material tiles are the more expensive ones.
As you can see, there are a wide variety of floor tops available for gym equipment. Often, picking the right one will be a tiresome task for an average person.
And it will also depend on the exercises you will be working on. It will be different if you do yoga, and it will be different if you lift weights.
Each material has its pros and cons and is determined by the cost, durability, shock absorption, and how easy it is to clean.
But with our help and advice on the pros and cons of each material, you will make the right choice.
In Conclusion
We will handle everything from having a gym set up and continuously maintaining it in moral order.
There you have it. We have a complete set of know-how for setting up any gym, either for your business, home or others.
Just contact us for any discussion, even if it's just for a chat.